Medical device
Article 2(1) of the Act of 20 May 2010 on medical devices (Dz. U. [Journal of Laws] of 17 June 2010) clearly defines 'medical device' as: any instrument, apparatus, appliance, material or other article, whether used alone or in combination, including the software necessary for its proper application intended by the manufacturer to be used for human beings for the purpose of:
diagnosis, prevention, monitoring, treatment or alleviation of disease
diagnosis, monitoring, treatment, alleviation of or compensation for an injury or handicap
investigation, replacement or modification of the anatomy or of a physiological process
control of conception – and which does not achieve its principal intended action in or on the human body by pharmacological, immunological or metabolic means, but which may be assisted in its function by such means
Multifunctional physio pillow has undergone a series of clinical evaluations aiming to verify whether it could be classified as a medical device. The testing lasted 2 years and was performed at numerous medical wards of the J. Gromkowski Regional Specialist Hospital in Wrocław (i.e. neonatology, pediatrics, surgery, internal medicine and rehabilitation ward). Agata Trafalska (Specialist in Medical Rehabilitation, language pathologist and the chairman of the Polish Rehabilitation Society for dolnośląskie region) was responsible for the supervision over the clinical evaluation of our products.
The tests had an aim to define our products' usefulness in the field of medicine and physiotherapy. They were conducted by doctors with specialization in medical rehabilitation, surgery, paediatrics, family doctors, physiotherapists with specialization in physiotherapy and specialists in the field of other rehabilitation methods, i.e. PNF, Vojta, Bobath, etc
Four variants of our pillows underwent a clinical evaluation:
mini, flexi, multi, duo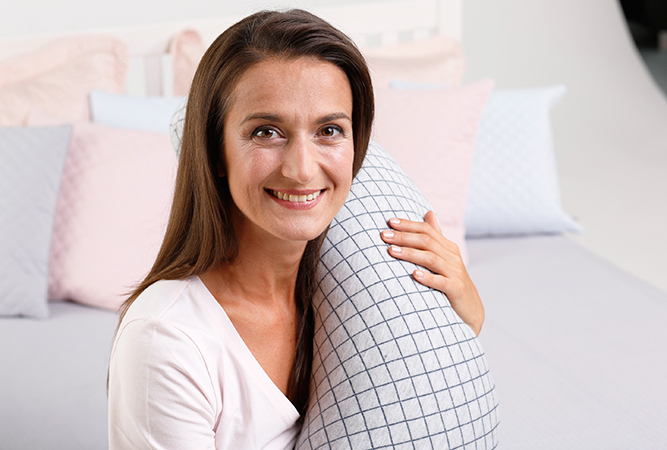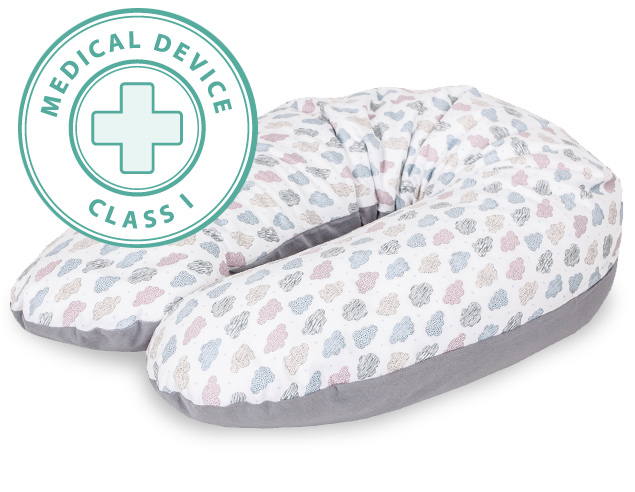 Thorough analysis of our products, a two-year evaluation and medical reports have unanimously proven that our Multifunctional PHYSIO pillow is safe, it's easy to keep sterile and can be used in various fields of medicine. The examination has proven that our products do not cause any side effects when they are used in accordance with their intended use and that there are no contraindications to their use.
Multifunctional PHYSIO pillow is classified as a medical device and it is registered at the Office for Registration of Medicinal Products, Medical Devices and Biocidal Products under the following code: UR.DIM.IMZ.410.00297.2018